I've been so behind on my crafting game lately that I actually woke up this morning and headed straight to my Pinterest boards to come up with ideas to DIY today. Apparently my craft bone is still a bit fractured because I came up with nothing and decided to go make a smoothie and clean the apartment instead. Thrilling, really. So while I don't have anything wonderful to show you today, I have someone else who does!
Kim blogs over at
My Life According to Pinterest
which for all of you "Saw it. Pinned it. Did it." link up lovers is the most perfect blog to sink your crafty little hearts into. She recently created the cutest felt wreath and will be sharing it with you all today. She came into my life at the most perfect of times because I still have my evergreen Christmas wreath hanging out in my living room...yikes. Hopefully Kim's post can inspire not only me to change up my wreath game but you too!
----------------------------------------------------------
Hi all you Shades of Gray and a Pinch of Pink readers! I'm so happy Erin's letting me share this fun Pinterest idea with all of you. I'm Kim, and I blog over at
My Life According to Pinterest
. I like to share lots of the ideas I find from Pinterest, as well as stuff I've learned as a new mom and I try to offer my readers some fun giveaways every now and then too. Go check it out when you get a chance.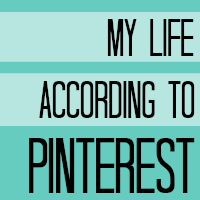 So, after I took all my Christmas decorations down earlier this month my door looked so bare. No more pretty Christmas wreath, so I decided I had to do something about that. I saw this wreath awhile ago on Pinterest
here
and thought it looked so pretty, yet not too complicated.
I headed to Micheal's to gather my supplies and got to it.
Here's what you need:
Foam wreath ( I used a 16 inch, but you could always use smaller)
Felt of various colors- 3 pieces of each color so you're sure not to run out
Ribbon
Glue Gun
I chose to use felt colors that were wintery, but pretty. I used white, off white, dark gray, light gray and a dark purple felt. The ribbon is a grey wired ribbon with some silver sparkle to it. You could easily make this a Valentine's Day, St. Patricks Day, Easter, or Christmas wreath depending on what colors you choose.
The first thing you will need to do is make a scallop pattern template. I just freehanded one on the back of an old box and cut it out. Then I traced it onto the felt pieces and cut them out. I probably was able to get 4-5 scallop pieces from one felt piece.
After all of the felt was cut I decided on the color pattern I was going to use. I then hot glued each piece to the foam wreath. I used a low temp glue gun for this. Not sure if a high temp one would melt the foam wreath and I didn't want to find out. I made sure that where the felt was glued was going to be the back of the wreath.
Here it is after it was all glued.
Then, I cut a piece from my ribbon and made a loop to hang it from and glued that to the wreath.
After that, I made a big bow and glued that to the front of the loop.
Whatdya think? Pretty cute and easy to make right?
-----------------------------------------
Looking pretty good huh?! She's completely showing me up on my own blog right now but that's okay. Obviously my sponsors are amazing.
And speaking of sponsors, I still have a few "Option Two" sized spots left before March arrives.
The first six people to email me will get 50% off this ad spot only.
That means it's $2.50 kids. Jump on it. Twothirdshazel at gmail dot com.
I'm off to go stuff my face and watch E! for the next seventeen hours before the Oscars officially start.
Happy dress, hair, and makeup judging to you all!