I've never been one to wrap myself up in hearts and roses as soon as Valentine's Day rolls around. It's not that I despise the holiday and lash out on Jane Doe for posting her bouquet of red roses with a caption stating "How could I have ever gotten so lucky?!". I've just never really had someone to share the day with.
But this year things have slowly been changing. This year I've been taking an extra second to stop and stare while walking by the Valentine's Day display at the drug store. This year I've been cutting out hearts, painting things red, and even putting up some holiday decor. Gahhh, who am I?
A "Saw it. Pinned it. Did it." girl, that's who. I mean...you didn't think I was actually going to go and spill the beans of my personal life today did you ? I hope not because you're going to be utterly disappointed when all you get is a V-Day burlap banner...
Anyway, this was just one of the many pins that inspired me to get a little crafty this week: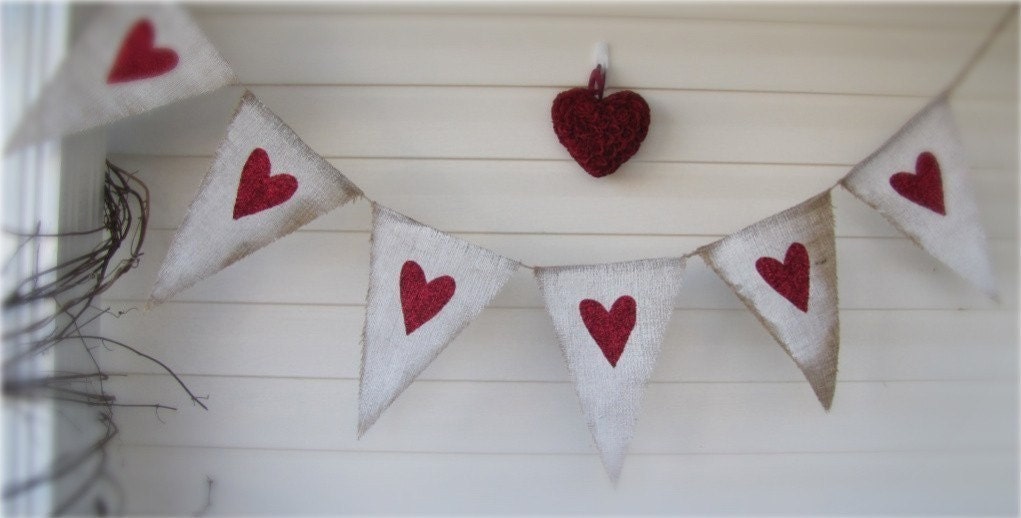 I didn't really feel like following any one pin exactly (because if you haven't determined already, I'm not one for following too many rules) so I kind of just made up my own as I went along.
And it turned into this:
Yes, that would be a pretty large, empty black frame. It's been sitting empty for a couple months against my living room wall ever since I broke the glass inside while trying to turn it into a chalkboard. Pinterest FAIL. But not anymore. Now it's filled with hearts and burlap pennants. Aka holiday happiness.
Per usual, I'm not one to provide too many directions since I usually just haul out my craft bin, plop myself on the living room floor, grab a beery, and wing it. But this one is pretty straight forward.
What I used:
Hot glue gun
Twine
Cardstock (aka empty boxes from my spinach dip, tissues, and frozen veggies)
Burlap
Red paint
Scissors
A coffee coolatta from Dunkin' to rev up your creative engine
Then I just cut out all of the pieces, painted some red, created a cute pattern, glued them to the twine and then hung the twine inside the frame. Simple as that.
And that's as many mushy hearts as my own Grinch heart could stand for one day so I called it quits and moved onto more gut wrenching things like Keeping Up with the Kardashians reruns. You see, I must ease myself into these V-Day games slowly as to not completely disrupt my balance. Watching Kim rub breast milk on her ailing skin sent me right back to normalcy.