So I'm Addicted to Link Ups
And I'm doing another one today over on Shannon's blog. The idea is to pick a photo from the past that you wish you could transport back in time to be in that moment. How fun!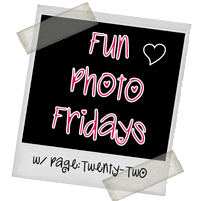 Every time I look through all of my old pictures from college I get extremely happy for a brief second because I relive the feeling but then I get SUPER DUPER sad because I miss those memories so much.
I was only at school for two and a half years because I graduated early but I had the best 2.5 years of my life there. My second year I stayed in a dorm with four girls from my sorority and it was mayhem. I loved every second of it and will have a lifetime of memories from that dorm but I still wish we could transport back and be our crazy selves again.
Here we all are together at a frat party
Tatum, Me(Ayva), Mali, Cora, Vera
These are all of our pledge names and that's the only thing I call them to this day.
Love my 314 MacDuff Hall ladies!